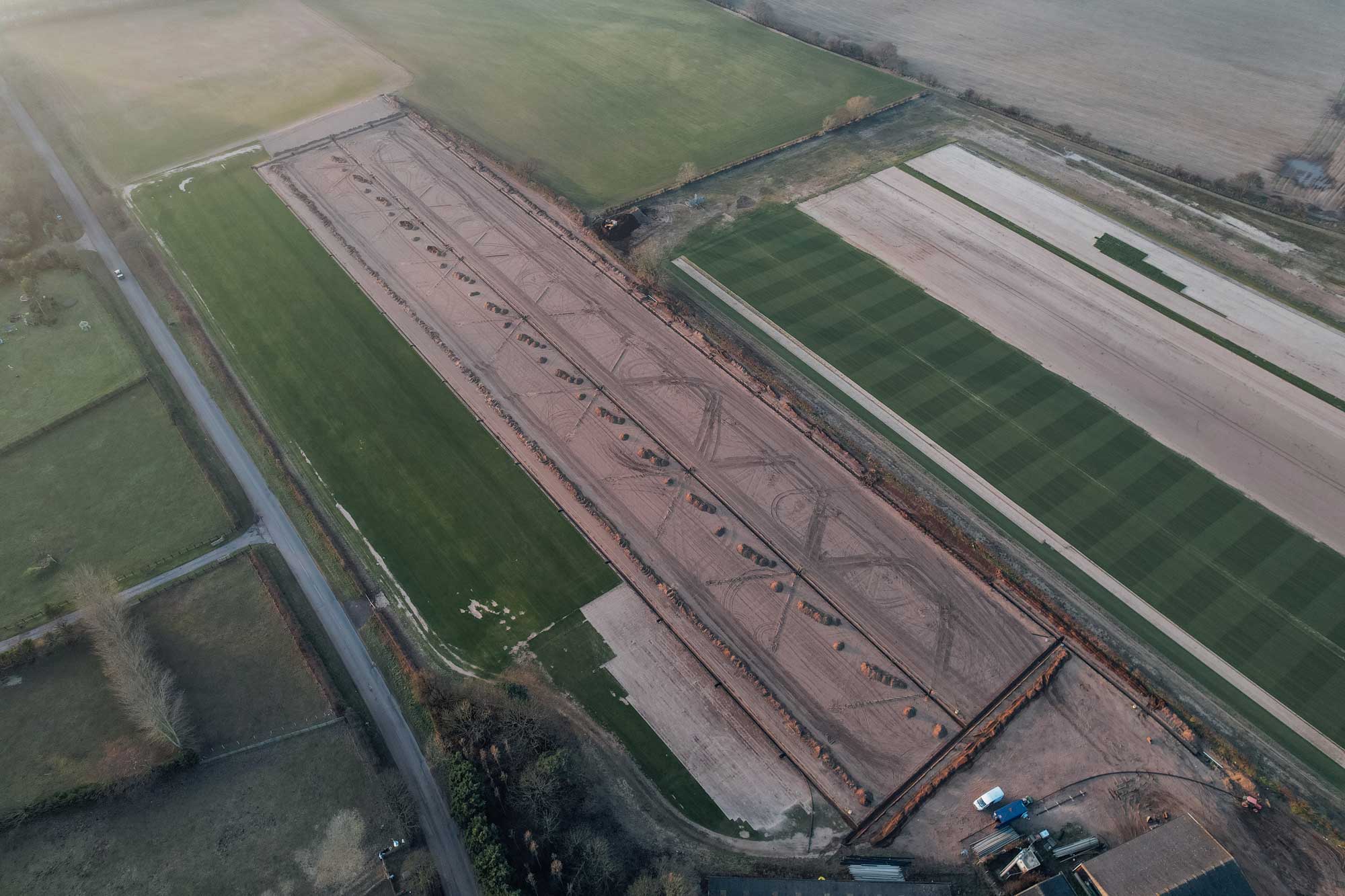 What We Provide
We provide a range of irrigation solutions to complement our sports turf construction and renovation services. Our in-house irrigation specialists can assess the water management requirements for your project and provide advice on the options available.
With water resilience high on every sports turf manager's agenda, we can help future-proof your infrastructure with reservoirs and liners, pump stations and water tanks.
We can also help you apply water to your surfaces in the most effective and efficient way. We provide the latest irrigation systems and innovations from all the major manufacturers, including Rain Bird, Toro and Hunter. We specify, design and install bespoke systems for projects of all types and sizes that are aligned with your construction specification and installed by our dedicated on-site staff.
All products come with a full manufacturer's warranty. On completion, we also offer;
Maintenance and aftercare advice for all elements of an installation that require regular attention
More specialised maintenance visits, if required, to supplement any in-house maintenance regimes
Please contact us if you like to speak to one of our irrigation specialists.

Wimbledon Qualifying and Community Sports Centre Roehampton
Court Construction and Irrigation
Lincoln City
Main Pitch Construction and Irrigation
Meet Our Irrigation Specialist
Martin Greene is our in-house irrigation technician who brings a wealth of expertise to our team. With years of experience in the industry, Martin is a skilled professional who can assess your water management needs and provide you with sound advice on the options available.
From installing irrigation systems to maintaining and repairing them, Martin has a comprehensive understanding of every aspect of water management. With his help, we can future-proof your infrastructure with the latest technologies like reservoirs and liners, pump stations, and water tanks. Martin's knowledge and skills enable us to deliver high-quality irrigation solutions that are customized to your unique needs and requirements.

Our Irrigation Specialist
​Martin Greene